We created the OHI/O Program in 2013, with the goal of fostering the fledgling tech culture at Ohio State. In addition to the flagship annual OHI/O Hackathon that it runs, the program has helped create spinoff events such as the hardware-focused Makeathon, and the community-focused TownHack, and promotes hacker/maker activity on campus through travel scholarships and seed grants. In 3 years, OHI/O has grown from a single grassroots event to the largest hackathon program in Ohio, with over 500 students attending the latest Fall event.
The annual flagship Hackathon at Ohio State focuses on being a healthy and informal learning experience. This is achieved by the presence of mentors and judges (comprised of faculty, staff, and alumni engineers from top tech companies) who guide the students to learn new concepts as they build out their creations. Bootstrapped with approximately $20K from the university, the event is now self-funded, and has more than doubled in attendance each year of its existence: 100+ in 2013, 200+ in 2014. This year, the event grew to over 500 student participants from universities in Ohio and beyond. The organization of the event was an excellent educational experience as well, with over 20 student organizers spanning 6 student groups, over 20 industry partners, 50 mentors, and 60 judges.
As cataloged in our upcoming SIGCSE paper, feedback from students and alumni have been extremely encouraging through the years, and the renewed energy and ideas from the event directly impacted course enrollment and creation of new collaborative research projects.
Team
OHI

/O 2016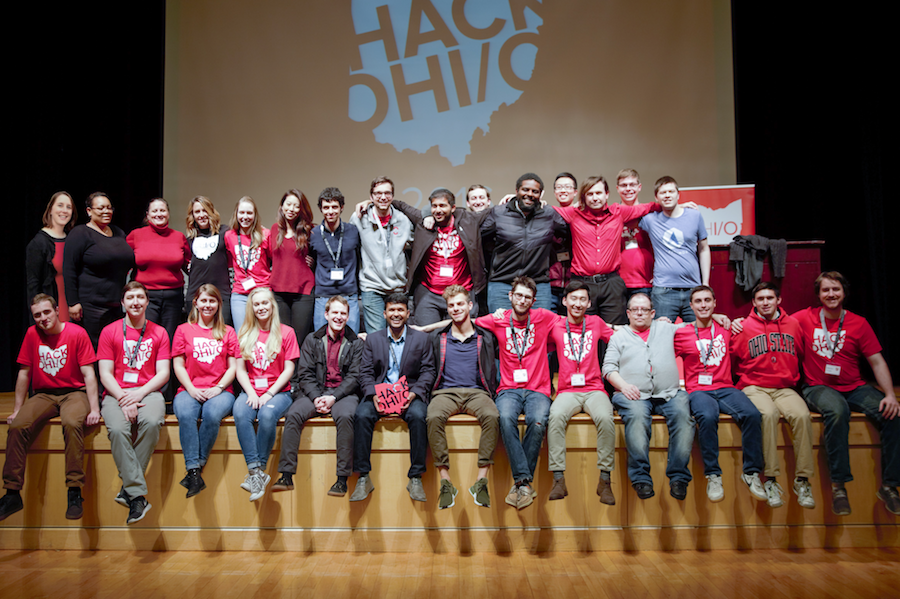 Paper: Hackathons as an Informal Learning Platform
Arnab Nandi, Meris Mandernach: "Hackathons as an Informal Learning Platform",

ACM

SIGCSE

2016 [pdf]
Slides & Photos
Videos
Ohio State's President Drake's Greeting:

Team
OHI

/O 2015